Save the Date: Live-Q&A about DMXControl 3.2

Last year almost at the same time we gave you a second insight into the new features of DMXControl 3.2. After you have been trying and working with DMXControl 3. 2 since October, we would like to use our live stream of this year for this purpose: which questions do you have about the new features of DMXControl 3.2? Would you like to map a specific use case to the new Input Assignment, but don't know exactly how to do this? Do you have any questions about the speed and parameter masters? Do you still need tips for effective operation in the new Softdesk?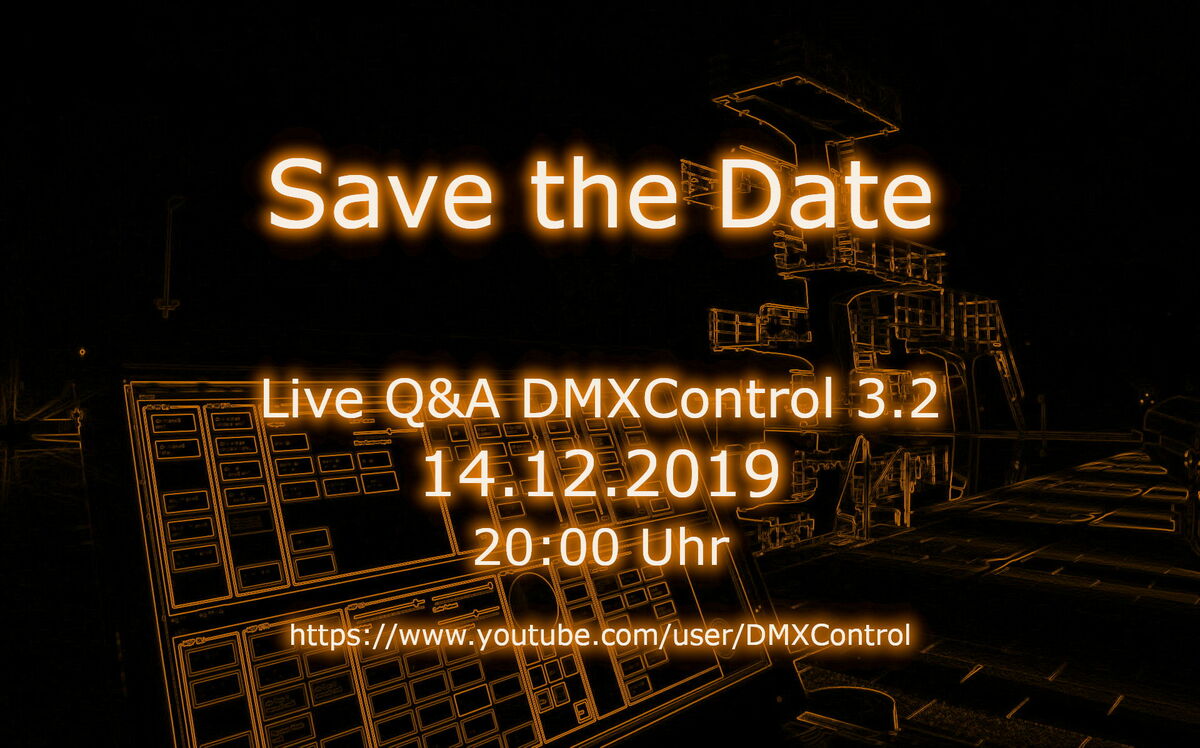 Then simply ask your questions, if they can wait until 14.12.2019, in the question thread. You can find it here: Live Q&A - December 2019 - Question Collection Thread. We will then prepare the questions, summarize and then answer them in the live stream on 14th December 2019 from about 8:00pm. Spontaneous questions can also be asked live. So be there again and bring lots of questions with you!
Your
DMXControl-Team