We proudly present: The release of DMXControl 3.1.2!

Just about three months ago, we had a news posting with the info that the DMXControl 3.1.1 beta test. Since then, we gave you only a few updates in some news postings and some information in our livestream at Youtube. But behind the scenes we work very hard to improve DMXControl 3 and there are not less than 305! commits documented in our version control system since the release of DMXControl 3.1.1. Highlights of DMXControl 3.1.2 are the new self-definable default colors, improvements in the color management for the white channel of matrices, some new features in the DMX interface management and extended support for some devices due to improvements in the XML-code for the DDFs. Besides, many bugs were fixed.
You'll find the Download here: https://www.dmxcontrol.de/en/d…y/22-dmxcontrol-3_en.html
The Changelog can be seen here: https://www.dmxcontrol.de/en/dmxcontrol-3/releasenotes.html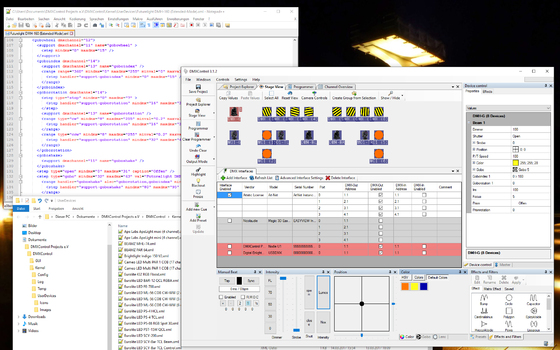 One important change you should pay attention regarding the folders for your own DDFs. With DMXControl 3.1.2, the installer is delivering DDFs form our DDFLibrary for the first time. These DDFs will be stored separately. For your own DDFs, there is a complete new folder available at an other place. This folder you can find by using a link in the Start menu of Windows or by clicking the link in the old folder for the DDFs. All your own created DDFs you have to move to this new folder, that you can still use them in new projects. Your old projects will not be influenced by the changes of the storage place of your own DDFs. The old projects can be opened without any additional preparations at the project itself. But it is recommended generally, that you create a backup of all your old projects.

We hope, you will have fun with this new DMXControl 3 version on your events!
Your
DMXControl-Team