DMXControl Convention 2022 - Special No. 2 - Everything installed

Slowly we settled down in the youth center.
Now that the cars have rolled in from all over Germany, we were able to set up in the main room, carry the tables to their places (carrying them, of course, not pushing them), lay the power lines and turn on our laptops. While our supplies are being diligently taken care of in the kitchen, heads are breaking and discussions are filling the air in the next room.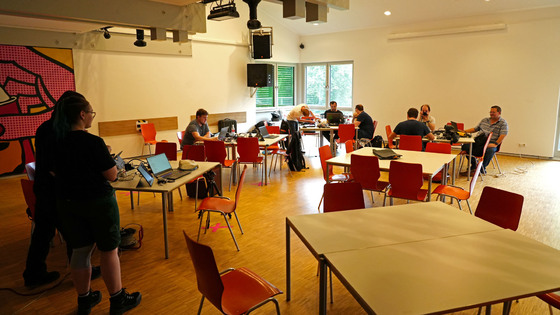 Our software developers are busy working on version 3.3, while the hardware developers are heatedly discussing the Nodle's firmware. Besides a very idyllic setting, the youth center offers the necessary quiet location and fresh air to be able to think well.
Your
DMXControl Team