We present: The new Wiki of DMXControl Projects e.V.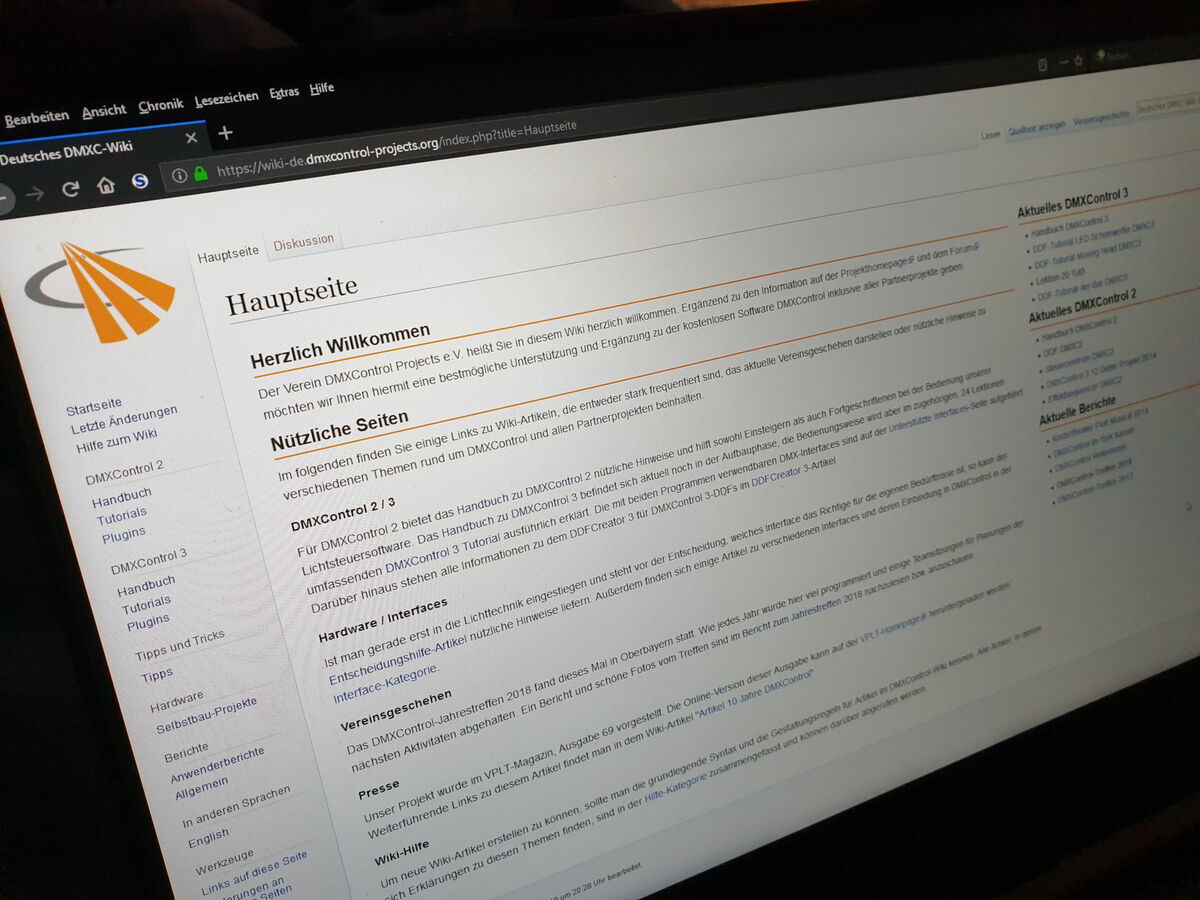 Maybe you already noticed that the surface of our Wiki has changed slightly. Also the URL is a bit different now. Last week we updated our wiki and made some changes, which we want to explain to you here. For our wiki we use the MediaWiki known from Wikipedia. So far we had two independent instances for the German and the English wiki on our server. There was a common database for both wikis, but each wiki had its own section.
This constellation had several disadvantages. On the one hand we always had to maintain two wikis and keep both up to date. Since MediaWiki does not have an integrated updater, unlike other systems, this causes a certain amount of effort. Another problem is the database itself, because the user accounts and the image library are separated in this way. As a result, you had to register separately for each language version. In addition, images had to be uploaded separately for each language version of an article. So they were present also several times on our server.
With the big change we have now merged the wiki installations. You see different wikis with different URLs for both languages but both installations are driven by the same wiki installation. In addition, we have now shared some parts of the database between language versions. This means that you only have to register once and you can now log in in all language versions of our Wiki with the same user account. You can now access the same image database in both wikis too. This makes it easier for you to create wiki pages with user reports in multiple languages.
Your
DMXControl-Team