Live@Work - 18_CW31 - A.R.M. goes underground ... or: party in a underground parking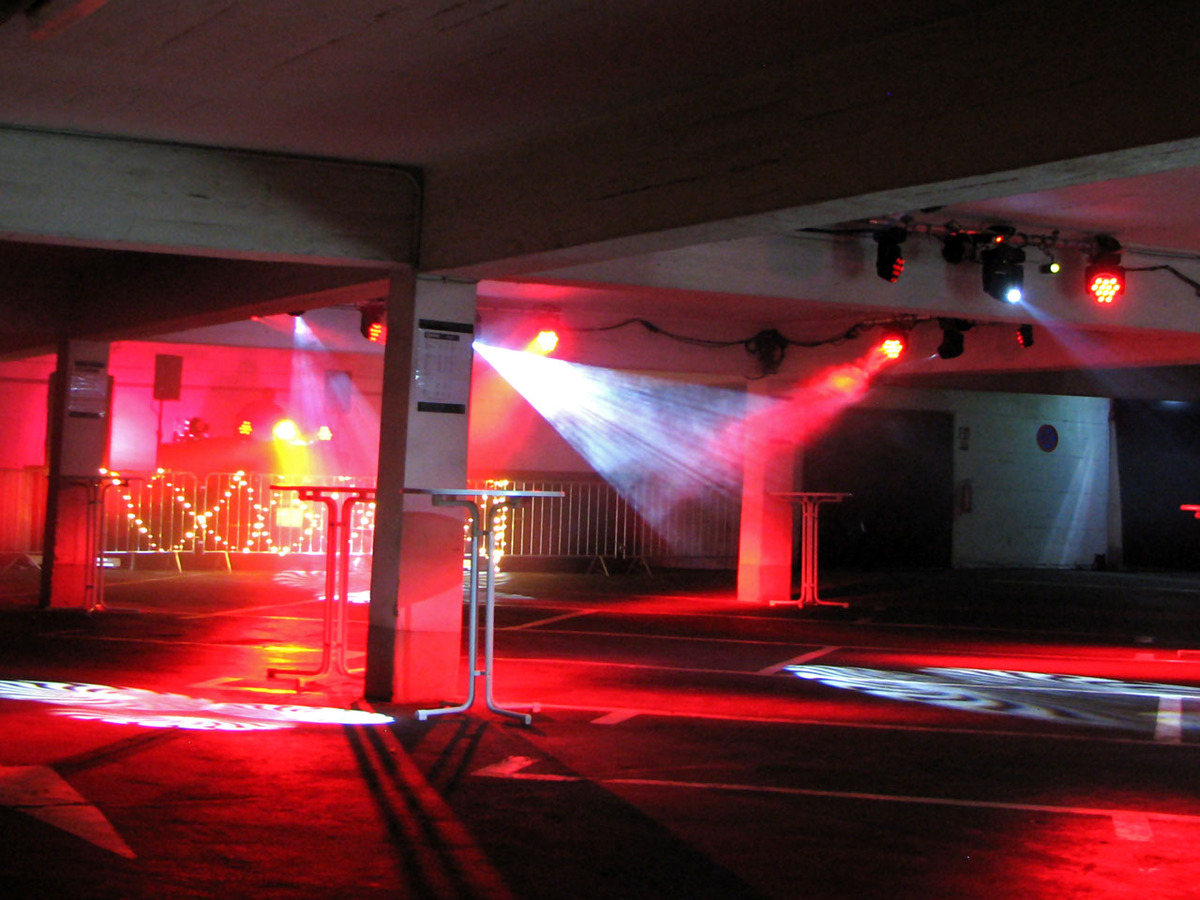 In middle of June, the first "Kasseler Altstadtfest" (old town festival of Kassel) was scheduled in calendar. From 15th to 17th of June 2018 the promoter of the Kasseler Altstadtfest created a complete new festival concept at many new places in down town of Kassel for all citizens of Kassel and the local area around to celebrating together. The promoter tried to create again something unique regarding all other city festivals around Kassel.
Also the team of the club A.R.M., with is partying for many years at their location close to Kassel main station, joined the Kasseler Altstadtfest with an event. For two evenings, they rebuild the underground parking of the market hall to a dancing club. Where you normally find a lot of cars, the people danced to electronic beats and hip-hop, funk and soul. In the underground parking, not only bars were installed temporally. After speaking to the local construction authorities, new mounting points were brought into the roof of underground parking for installing light equipment like in a normal club. Finally 18 moving heads were hanging in the roof and further four moving heads were located at the DJ booth. 14 LED spots brought a nice ambient light into the underground parking.
While the whole light set-up with it's usage of one DMX universe is not so exciting at first glance, there is one detail which makes the configuration a bit more unusual: The reason was related to the number of DMX lines that arrived at the FOH. In normal cases, a DMX splitter is a good option to split the signal to different lines. But here, three DMX interfaces were used to send the DMX values to all five DMX lines. In a normal set-up, one DMX interface would have been enough, because all connected devices together did not need more then one DMX universe.
Your
DMXControl-Team